May 31, 2023 | Mitch Cosentino
Summer / Spring 2023 Wine Club Release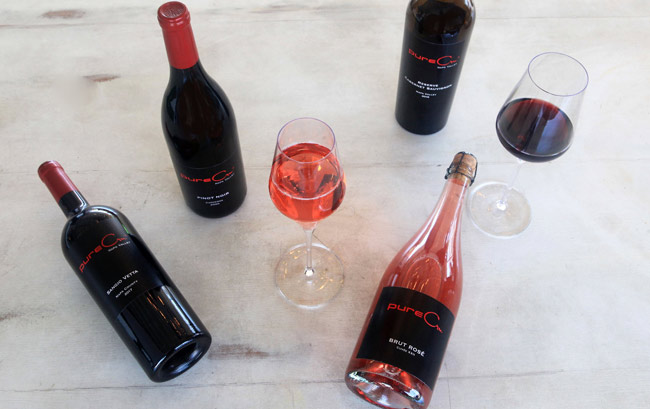 Drink up now and add a few to your collection for later by making your club shipment an even dozen for the same shipping price of just $25! That is up to a $75 savings!
Use your club login to gain access to Mitch's Secret Cellar and take advantage of this member perk.
YOUR CLUB SELECTIONS:
These wines are bright and bubbly, full bodied and intensely rich. Each with the balance and structure we have come to expect from Mitch's wines.
Brut Rosé Cuvée XXII
98 Points! 100% Sangiovese. The hue is almost electric pink with beautiful effervescence and a very tiny bead. The pure fruit essence and exceptional balance are on display for the nose and palate.
2020 Pinot Noir, Carneros, Napa Valley
100% Pinot Noir. This vintage is broad and rich on the palate, yet balanced with spice, earth and a pure fruit core. Spice box aromas with pomegranate, cherry and a stony minerality.
2018 Reserve Cabernet Sauvignon, Napa Valley
In Napa Valley Cabernet Sauvignon is King. This is the very first RESERVE Cabernet Sauvignon for pureCru Winery. There are only three barrels of this wine. It is what one would expect from a special Reserve wine, expansive and rich but with balance and structure to age for many years.
2017 Sangio Vetta, Napa Valley
Historically this wine from its hillside vineyard has a potential for developing and complexing for up to two decades. Pomegranate, rhubarb, and clove dominates the up front. Big, structured and intense. Notes of pomegranate, plum with ripe tannins and mineral characteristics.
THE DETAILS:
Through May 22nd: Add wines from Mitch's Secret Cellar selections, and make changes to your information, including if you would like to pickup your wines at the upcoming party. Must RSVP.
May 24th: Club billing date
June 5th: Club shipment date. We can upgrade to fed ex two-day air for $25 off the total shipping price. Please email Maria to let her know.
June 11th: Wine Club Pickup Party! Featuring Chef Anthony and a surprise food pairing with our club featured wines! Space is limited to the first 45 guests who RSVP!
RSVP: email Maria@pureCruWines.com by June 8th.
Time: 2pm – 5pm
Place: Feast it Forward Tasting Room
Complimentary for Members, guests are $25 per person.
If you would like to pickup your club wines at this party, please let us know May 22nd.
Information Updates:
To update your club information, please log into your account or contact Maria Newman at (707) 603-2943, or Maria@pureCruWines.com.
Cheers,
Mitch, Maria, and the pureCru Winery Team
Comments
Commenting has been turned off.
Stay Connected & Receive Private Invitations
Join our Mailing List
Receive periodic updates, invitations and special wine access information