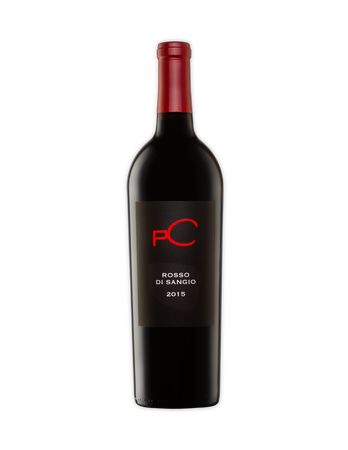 2015 Rosso di Sangio
APPELLATION:
LODI, CALIFORNIA
COMPOSITION:
SANGIOVESE 100%
WINEMAKING:
PC WINES REPRESENT MY PERSONAL CHOICE FOR EVERYDAY
ENJOYMENT AND FOR NEARLY TWO DECADES I HAVE
BEEN SOURCING FRUIT FROM LODI'S MOHR-FRY RANCH.
AT MOHR-FRY, VISIONARY OWNERS JERRY AND BRUCE
FRY HAVE DEDICATED THEMSELVES TO PRODUCING
PRISTINE SANGIOVESE FRUIT THAT YIELDS BRIGHT FRESH
RED WINES AS SEEN IN THIS 2015 ROSSO DI SANGIOVESE
WHERE THE SUPPLE BODY AND BALANCED FRUIT NOTES
OF CLASSIC BERRY AND BLACK CHERRY COME TO LIFE IN
BOTH THE AROMATICS AND PALATE. I WORK TO ENSURE
THE FRUIT IS PICKED AT OPTIMAL RIPENESS AND DELIVERED
IN THE EARLY MORNING HOURS TO OUR NAPA
FACILITY FOR FERMENTATION AND SUBSEQUENT AGING IN
BOTH MATURE AND NEW - PRIMARILY FRENCH OAK
BARRELS FOR AN AVERAGE OF 24 MONTHS.
WINEMAKER - MITCH COSENTINO