Left Bank
pureCru Reserve Cabernet Franc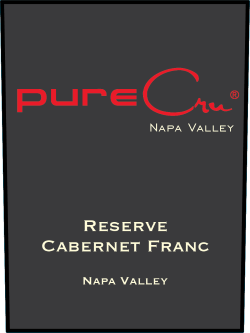 View Awards & Reviews
Tasting Notes
Bright and balanced, spicy notes with hints of clove and pepper with black fruits to form complex aromatics. Currants, black and red, subtle oak and cedar fill the mouth and are complimented with spices and a full body. It has great depth and a long finish. Ideal with lamb, beef, game and full flavored foods.
Winemaking Notes
The fruit was punched cap fermented and barrel aged for 40 months in selected French Oak barrels then blended prior to bottling.
Comments
While this is my tenth Reserve Cabernet Franc with fruit from the great Carpenter Vineyard, it is the second for pureCru Winery. This is for those that have followed my Francs going back to the mid 1980's.
A Classic for everyone. 100 cases were made of this vintage.